Media coverage has been all about the outbreak of the Novel Coronavirus (Covid-19) and it's what everyone has been talking about.
As of March 12th 2020 it was officially declared as a worldwide pandemic with over 15 million cases of infections and 624,000 deaths (as of time of writing) throughout the world.
It is a serious matter and many people are feeling anxious about the situation – but how much do you really know about it?
This article will go through everything you need to know about the virus and what you can do to protect yourself and your family members…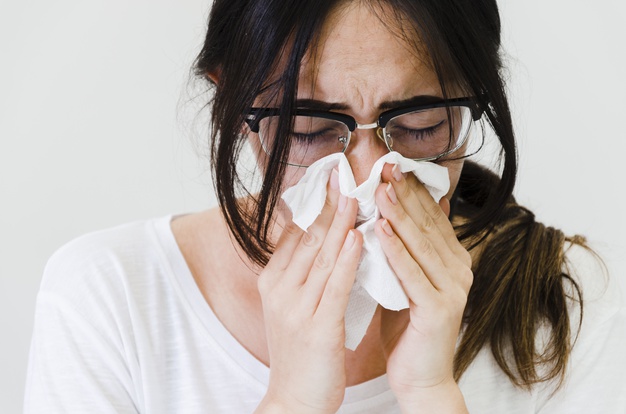 What Is Covid-19 and How Is It Different From Influenza?
Although Covid-19 has received more media attention, there are just as many, if not more people contracting Influenza A each year.
Influenza A was first discovered in April 2009 in the United States. It was discovered that this virus was a never-seen-before mixture of four genetic strains: North American Swine Flu, North American Avian Flu, Human A/H1N1, and a swine flu strain found in Asia and Europe.
Novel Coronavirus (now named Covid-19) comes from the same family of viruses as MERS-CoV and SARS-CoV. It is a new strain that has not been previously identified in humans. Symptoms of the infection include respiratory symptoms, fever, cough, shortness of breath and breathing difficulties.
Many media sources have reported that the Covid-19 virus originated from a wild meat market in Wuhan, China which then spread quickly from there as the epicenter.
How Contagious Is Covid-19?
Both viruses are highly contagious, but Covid-19 looks to be contagious when people are asymptomatic – which means they can spread the virus to people even though they don't feel or look particularly sick.
This has caused it to easily spread throughout the world via International air travellers, which then lead to local community clusters spreading to each other.
For example one infected individual in South Korea has been traced as the source of a massive chain of transmission when she attended multiple religious gatherings while sick.
To date this individual has been tracked as having caused the direct/ indirect infection of almost 2000 people.
That Sounds Serious – How Concerned Should I Be?
Although the recovery rates are very high and are usually not fatal, they do pose a danger to the elderly, and to those who have pre-existing health conditions such as diabetes, liver, kidney, or heart diseases, asthma or other respiratory illnesses, and those who are immunocompromised – having a weak immune system.
As of latest data, it looks like almost all young children (from 0-10 years old) infected with the virus have survived it. In fact, from 0-39 years old some data shows that the mortality rate of the virus is the same as the common cold (approximately 0.2%).
The most at risk are the elderly and those already with underlying health issues like hypertension, diabetes, cancer and respiratory problems.
If you fall into one of these categories, greater precautions should be taken.
How Do I Protect Myself From Covid-19 Or Influenza?
As with any virus, the best form of protection is good hygiene.
This may sound overly simplistic but the World Health Organisation (WHO) as well as your local government will be making the same recommendations.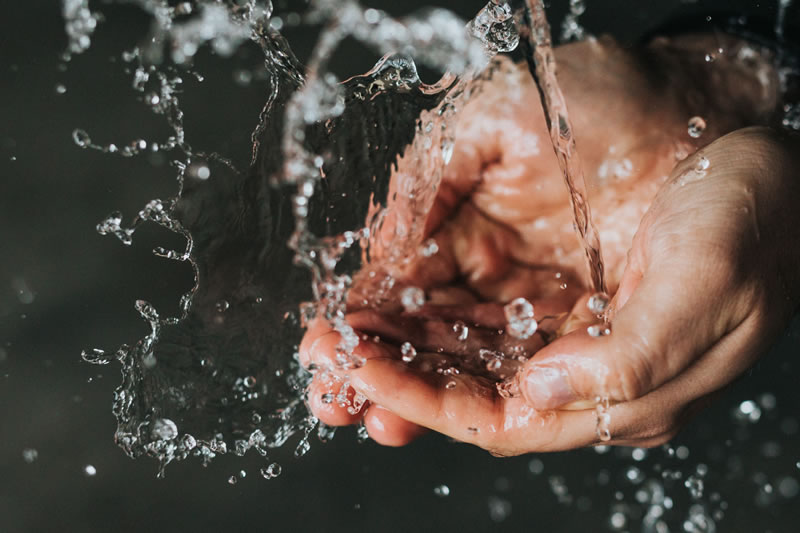 Avoid touching public surfaces if possible

Wash your hands regularly with soap and water

If soap and water is not available, hand sanitiser NewLife™'s Hydrogen Peroxide or Wonda Oil to disinfect your hands

Avoid touching your face without first washing your hands

Wearing of masks – most governments recommend only wearing a mask if you are sick to protect others. Adhere to your government guidelines

Avoid large public gatherings if you are an at-risk person

Avoid shaking hands and physical contact in public if you are an at-risk person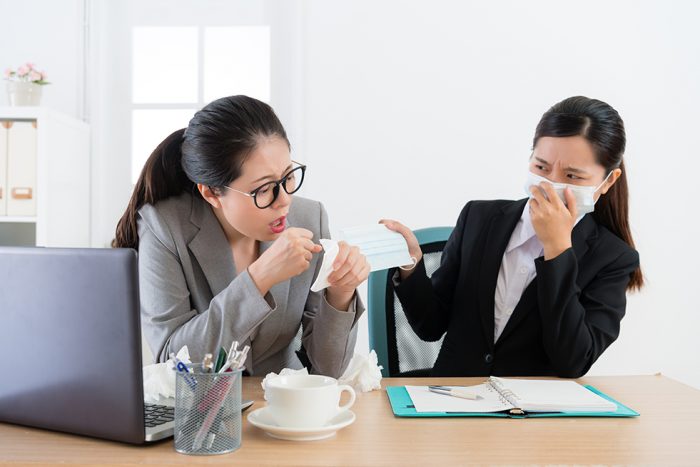 To protect others:
If you are sick, stay at home

If you do experience flu-like symptoms, go see your GP but call ahead first to let them know

Avoid hopping from one clinic to another

If you experience severe respiratory symptoms, you need to go to the nearest hospital (some hospitals will require you call first or an ambulance will be sent to you – call ahead first to confirm)

If you have been to a country with high levels of Covid-19, consider self isolating if you live with an at-risk individual
Additional recommendations are made from country to country, so please look to your ministry of health or equivalent government body for further advice.
How Can I Boost My Immunity To Recover Quicker With Less Symptoms?
While we take precautions to avoid contracting the viruses, it is just as important that we take the appropriate steps to strengthen our immune system – it is our body's natural defence against viral infections.
If you do get the virus, a stronger immune system will lower the severity of the symptoms while making recovery quicker…
Our immune system is a complex network of specialised cells and organs which defends us against attacks by foreign invaders. When functioning properly, it fights off infections by bacteria, viruses, fungi and parasites.
However, when the immune system is weak, the body's entire defence system will be subject to attack when exposed to harmful organisms. The body's immune system is meant to prevent their entry, or failing that, seek out and destroy them.
To strengthen your immune system, you need to have well-nourished cells that are free from toxins. Diet and supplements play a vital role in reinforcing your immune system.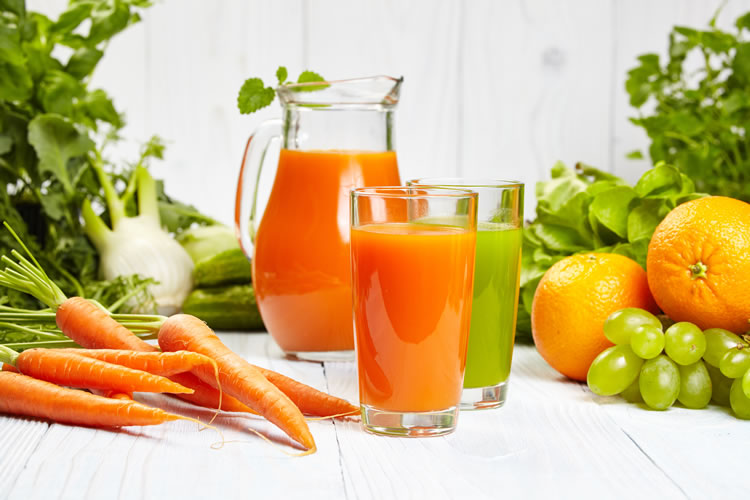 Diet
We recommend a diet that comprises 75% raw fruit and vegetables, with plenty of freshly made fruit/ vegetable juice. Avoid all processed foods and also reduce salt/sugar intake as much as possible.
Some meat from free-range chicken, free-range eggs or deep-sea fish can provide protein, however home-made yogurt is a good alternative source of protein.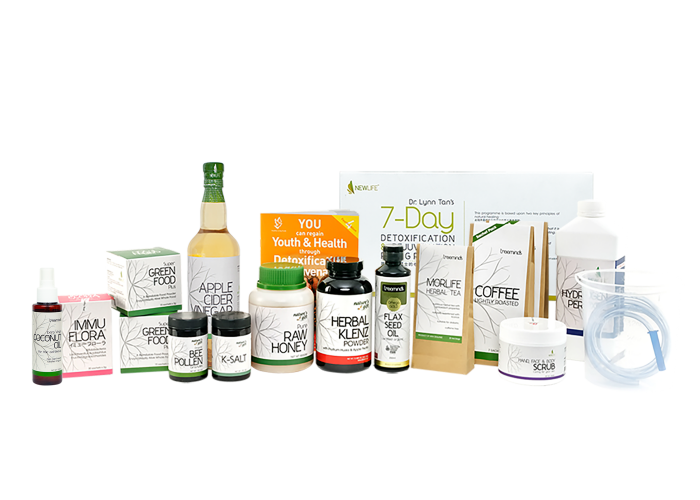 NewLife™ advocates a healthy lifestyle. We recommend the Detoxification & Rejuvenation Programme (DRP) periodically to give your body a new start (or reset) – reach out to us to find out more.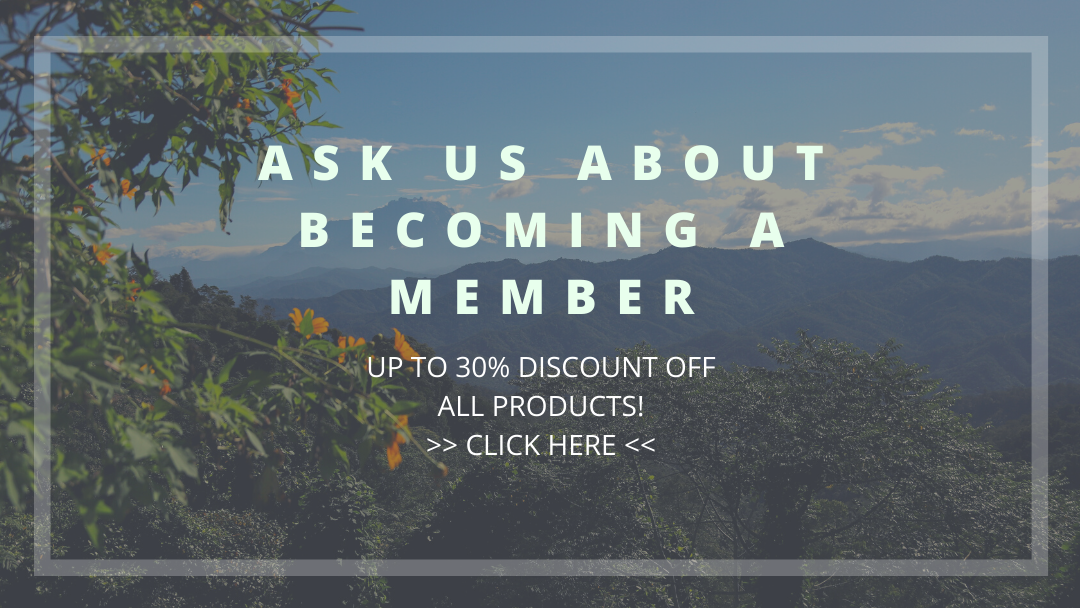 Immunity Boosting Supplements
Most diets will never provide enough vitamins and minerals to boost your immune system to an optimum level.
As a natural health company we believe in the power of supplementing what your body lacks – if you are one of our thousands of existing members you know exactly what we mean.
Our recommendations to quickly increase your immunity levels are: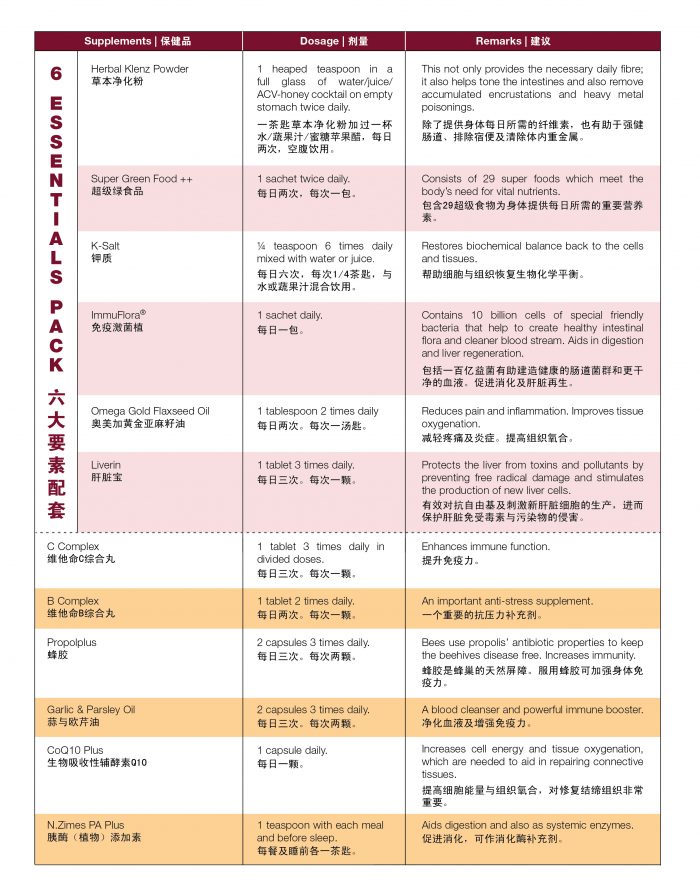 Note: Doses above are for adults and children 12 and above. For children 6 – 12, reduce the dosage by ½.
All of these products can be found in our 6 essentials pack or individually on our store.
Immunity Booster
If you wanted a compact combination of products, you can't go wrong with:
Vitamin C – reduces inflammation, increases your body's natural immunity
Garlic & Parsley – an effective antioxidant
Propol Plus – combination of bee propolis plus bee pollen to give you the best of natural antibiotics
Exercise – Will It Help?
Exercise is vital for the health of the body.
Increasing your heart rate to a sustained moderate level a few times each week has been shown to improve many underlying issues, which goes a long way in improving your immune system.
The more the body has to work to 'fix' different parts of your body, the less resources it has available to fight off viruses and other diseases.
If possible, exercise outdoors in wide spaces

15-20 minutes a day of moderate intensity exercise

Gym, yoga, sports, jogging, skipping – anything is fine!
A highly recommended cellular exercise is rebounding exercises.
It has been shown to increase the circulation of lymphatic fluid through the lymphatic system, thereby increasing its immunity.
It is advisable to bounce gently on the Rebounder for ½ to 1 minute, 5 to 6 times a day.
If you have any underlying health issues, please consult your doctor before starting any exercise regime.
I Am Showing Symptoms Of The Flu, What Do I Do?
If you are feeling unwell with a fever or respiratory symptoms such as a cough or runny nose, you should reach out to your GP as soon as possible.
Once you've seen your doctor, they will be able to advise what your next steps should be.
If your respiratory symptoms seem serious (such as difficulty breathing), you should seek medical attention immediately.
In most countries, if you've been diagnosed with Covid-19, you probably will be treated in a hospital, however if you've been asked to recover at home (usually for milder cases), we recommend the following supplement plan below.
Diet
Hourly fluid intake is recommended:
Carrot/Apple Juice – minimum 6 times daily.

Spirulina Drink – minimum 2 times daily.

Fresh Coconut Water – any amount.

Hippocrates' Soup

(shown below) – 2 times daily; served with 1 tablespoon of Nutritional Yeast.
When you begin to feel better and your appetite returns, add yogurt (with Omega Gold Flaxseed Oil), fruits, raw vegetables, and rolled oats into the diet.
Supplements:
How Long Will It Take For Things To Go Back To Normal?
It's hard to tell – some sources say that researchers are already making good progress with a vaccine, but most experts believe a realistic timeline is sometime in 2021.
If infected countries get control of the virus and 'flatten the curve' – which is a term for taking proactive measures to prevent exponential increase in cases, then they may be able to burn out the virus in a few months.
But only time will tell – for now proactive protection is your best course of action.
Practice good hygiene
Boost your immune system
You can do nothing better than the above, regardless of what you read online.
Remember: prepare but don't panic, increasing your stress levels can have the opposite effect of reducing your immune system.
I hope this article was useful and as ever we remain #CommittedToYourHealth.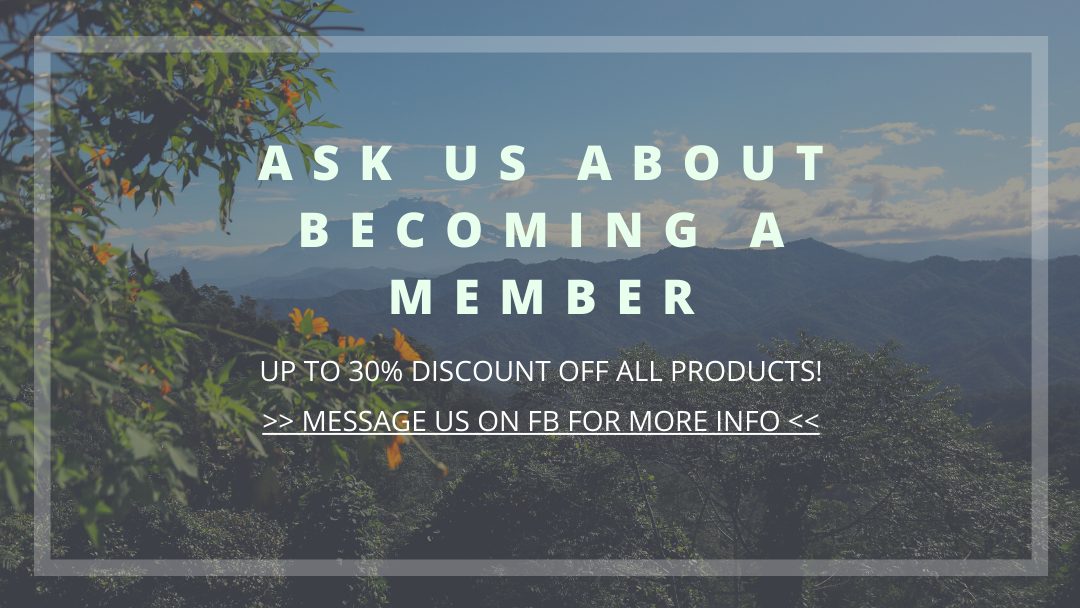 Disclaimer: This nutritional guide is intended for educational purposes only. It is not intended as advice for self-diagnosis or a prescription for self-treatment. Consult your own physician regarding the application of any opinion and recommendation with respect to your symptoms or medical conditions. 
Note: If you have any question with regards to nutrition and health, please email Leon Tan. His email address is leon@newlife.com.my.